Taking a Backup of your Linux Computer with Active Backup for Business:
To take a backup of your Linux computer with Active Backup for Business, select a backup task from the Physical Server > Task List tab and click on Back up as marked in the screenshot below.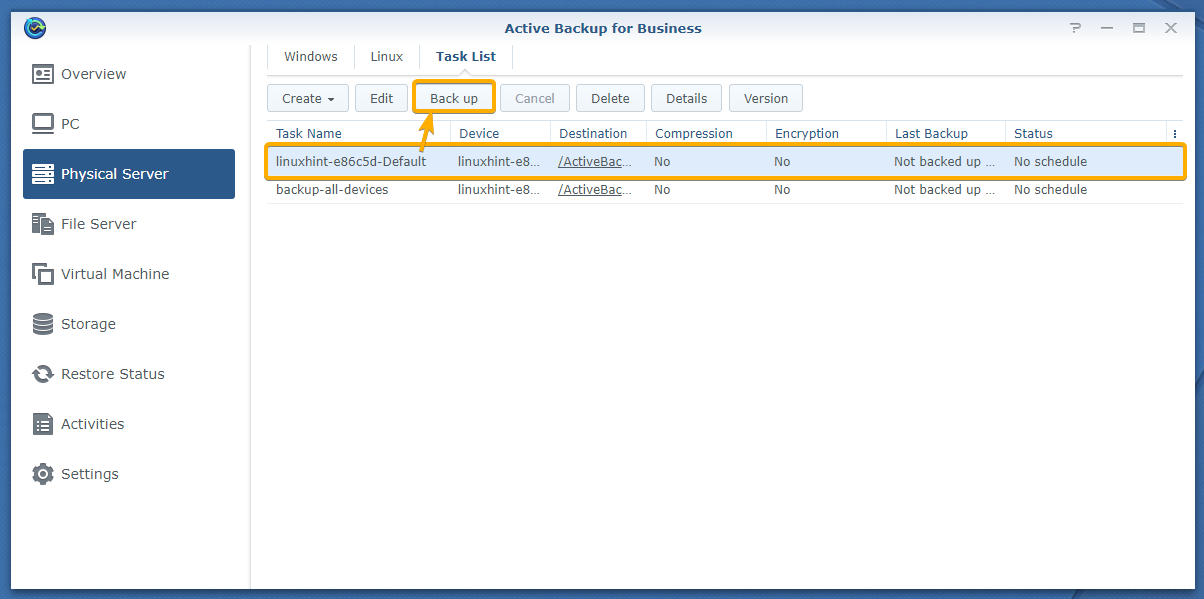 As you can see, the backup task is preparing to take a backup.
Very shortly, the backup task should start backing up data from your Linux computer. The progress of the backup should be displayed in the Status column as you can see in the screenshot below.
To find more information about the backup progress, select the running backup task and click Details.
The Details window of the backup task should be displayed.
In the Transferred size section, you can see how much data is being backed up, how much data is backed up already, and the speed of the backup.
In the Status section, you can see the percentage of the data that is already backed up.
In the Duration section, you can find how long the backup task has been running.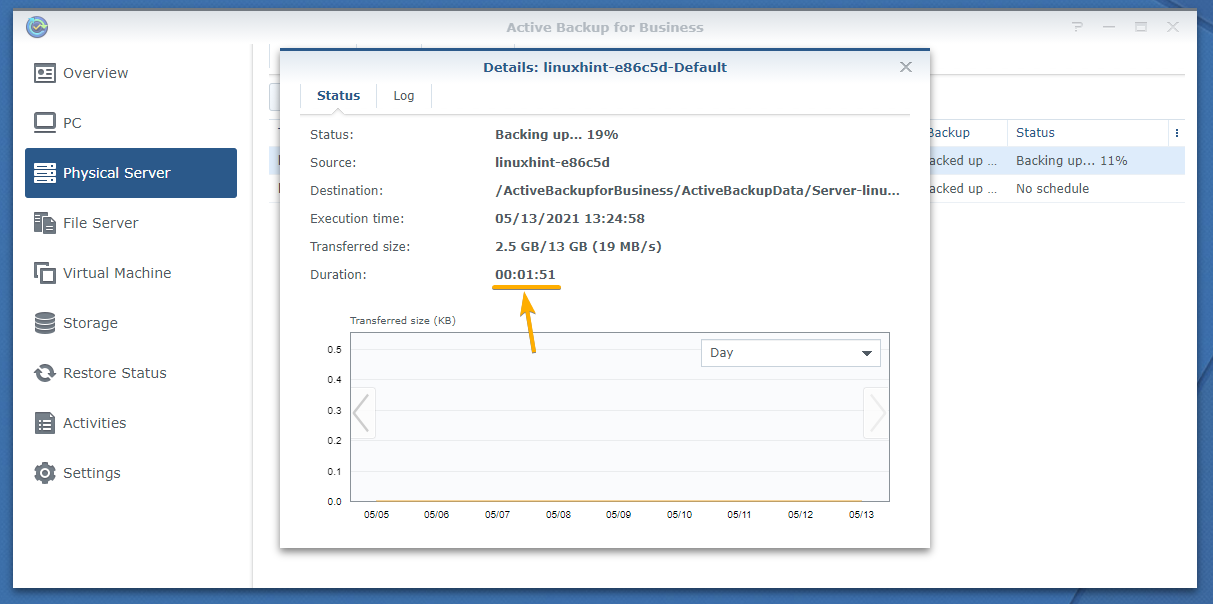 In the Log tab of the Details window, you can see backup logs for the task.
You can cancel the backup task anytime.
To cancel the backup task, select it and click Cancel as marked in the screenshot below: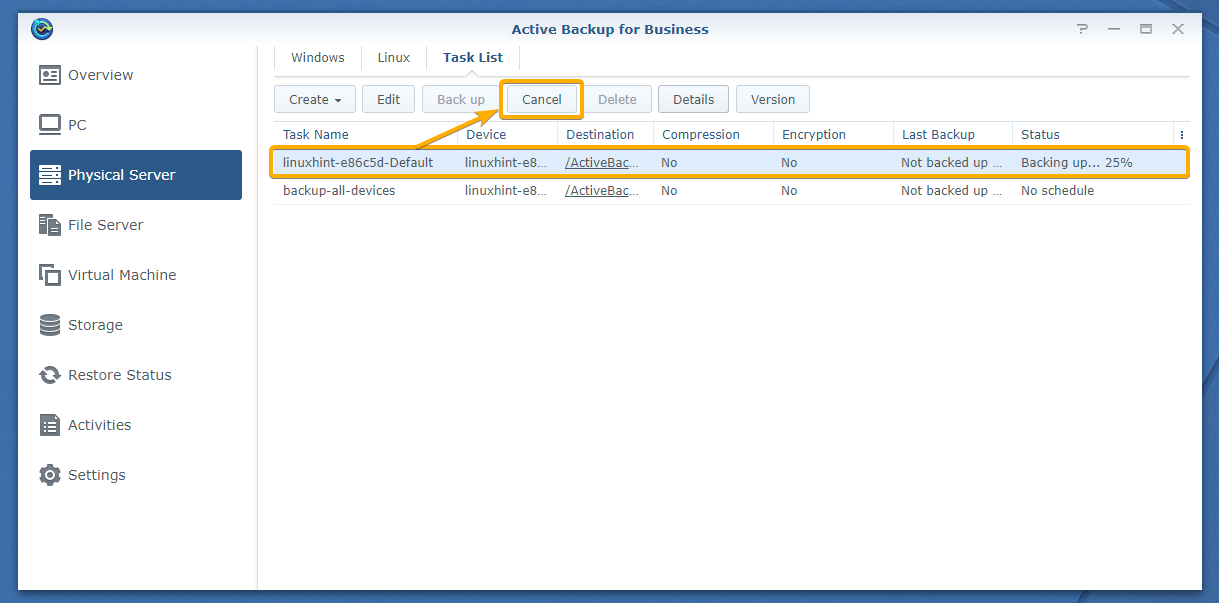 Once the backup is complete, the Status section should display the message Successful as marked in the screenshot below: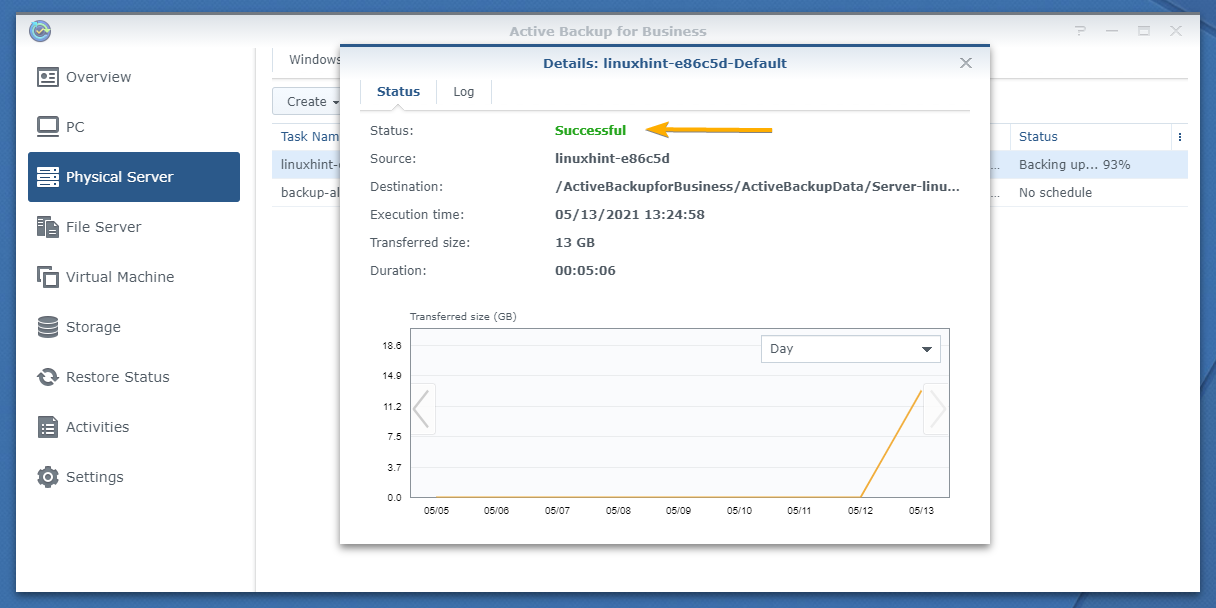 The Last Backup column of the Physical Server > Task List tab should also display the message Successful as marked in the screenshot below: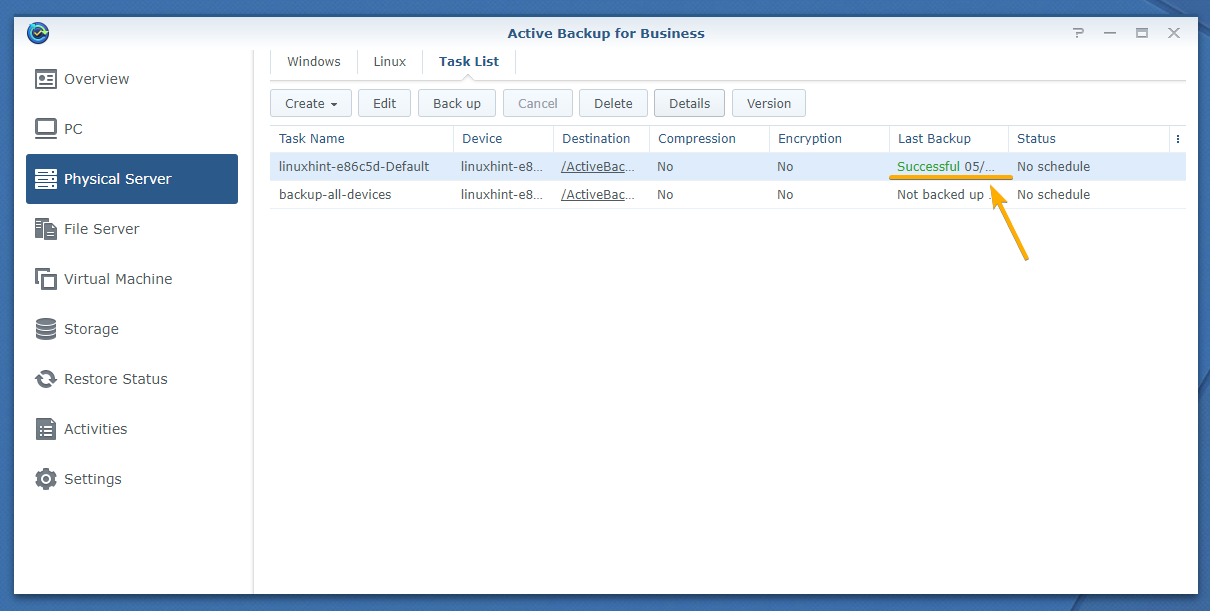 ---